Christian Woman Speaker Lisa Caprelli on Values of Faith and Good Works Because God Works
Christian Woman Speaker Lisa Caprelli on Values of Faith and Good Works because God works in our lives and families and fellowship
When One Door Closes Another Opens
One of the truest phrases ever said, it is undeniable that there is an unseen guiding force in each of our lives that propels us to where we need to be. To Christians, we see this 'guiding force' as the Holy Spirit working through our Lord and God, watching over us and aiding us on our journey to becoming the people that we were meant to be.
Although we do our best to guide ourselves to a proper destination of our choosing, at the end of the day, we may not always know what we need or what will be right for us in the future. While we tend to get upset when things don't go as we originally planned, it is always important to remember that our Lord works in mysterious and unexpected ways and to have faith in His protection over us and our well-being.
What may seem like trials, tribulations, and obstacles to us at first could very likely turn out to be blessings in disguise meant to move us towards a different direction. In other words, when one door closes, it is only because the Lord is opening another for you to enter in its place.
Faith & Good Works – Giving Back to Those in Need
As followers of Christ and His teachings, it is our duty to make the world a better place for others as He did. As someone who grew up poor Himself, Jesus knew full well the pains and sufferings that those in need felt, and it is because of Him and the mission of His ministry to shelter the homeless, feed the hungry, and clothe the naked that we find ourselves in a world full of global charity compared to the state of the world during His time.
Developing Your Own Personal Good Works Ministry – Looking Inward
Be honest. Don't you feel good inside when you're able to make someone laugh and put a smile on their face through your actions or kind and inspiring words? Of course you do, we all do, it's an inherent part of our human nature.
Sadly, there are factors in everyone's life that prevent them at times from feeling like giving back by sharing their good fortune and talent. It takes a dedicated habit of practicing our faith and good works to bring out our best and helpful side even when we're feeling down by looking into ourselves and remembering what is truly important in our lives. Faith and good works go hand in hand. As a result, when people perform more good works, their faith increases by that much more. Unfortunately, the opposite is also true. When people lose the will to want to practice good works, they also tend to start losing their inner faith as well.
So, when you don't know what to do and feel like you are losing faith, go out and see how you can help. It might just change your perspective. No matter how bad of a place we think we're in, there is always someone out there dealing with a worse situation who hasn't lost faith and appreciates the little things that they do have.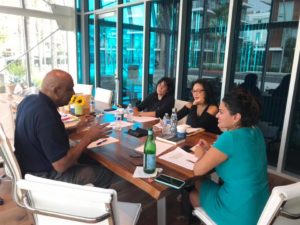 God Provides for You and Through You
Keep your faith strong and build it further by making a habit of performing good works See what you can do in your daily life to provide a service to others out of the goodness of your heart. You might find yourself surprised at all the different things that you can do to help make a positive difference in the world and your local community.
If you're blanking on ideas of how to help or where to go to be of service, look up local charities near you for any events that you can volunteer for or find out what they need currently regarding donations. Perhaps even your church or parish is affiliated with a few that may send you in the right direction.
If you don't have anything to donate at the moment, that's okay, a moment of your time is just as valuable! Volunteering for charitable events is a phenomenal way to not only help and give back but also to share your talents with others who are looking for connection and a positive sense of wonder. Award-winning author of the Unicorn Jazz children's book series, Lisa Caprelli, grew up without much to give herself, so she always went out of her way to give her time to those in more need.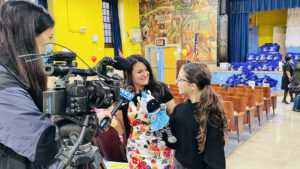 Just because Lisa is doing better now does not mean that's she's stopped giving back. In fact, she is a firm believer that the more you have, the more you should be able to give back!
The funny thing about giving is that by doing so, you are also setting yourself up to receive a greater reward. What goes around does come around and generosity is positively contagious. Have faith that what you do give of yourself will be returned to you through the Lord ten times over.
There are so many thoughtful ways to get started with good works of community service. Popular volunteer examples include recycling, park clean-ups, blood drives, animal shelter events, and even tree/garden planting. Food, toys for children and pets, and clothes of all kinds are also widely accepted as donations year-round.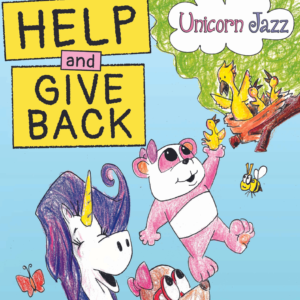 Be Good, Kind, Loving, and Curious!
Live your message of sharing your faith and good works with the world on a daily basis. In our modern-day lives full of digital media, it's become so easy to simply act like someone who lives their message on our posts and in pictures, but are we really being our best selves when there's no camera around to capture it?
Remember – charity and generosity are contagious! Display those traits with grace and the same will be carried on even when you're not looking. After all, each and every one of us carry our own cross that we bear while looking for chances to make our burdens a little lighter. So why not help others uplift theirs off their shoulders? By doing so, you might just find the same being done to help unburden yours as well.


You can follow Lisa Caprelli and her work on Instagram, Facebook, LinkedIn, or book a children's authors doing Virtual Read Alouds and grab free educator's packet on her author website.