News, Media, Podcast List, Bio & PR
To grab one of Lisa Caprelli's 19 books (English or Spanish) you can see them all on Amazon, Audible, Barnes & Noble. Click here!
Lisa Caprelli is an author of 21 books, speaker, Forbes writer and innovator with a passion for studying, expressing and writing about human behavior, communication, entrepreneurship and happiness.
"I describe my life's work so far like BENJAMIN BUTTON! I began my early years with seniors, then business minded people, then college students ... to teens, elementary aged kids and even babies."

Lisa grew up with humble beginnings in the sun city of El Paso, Texas. She is proud of her Latin roots and culture. She has made Southern California her home for the past 21 years and is the mother of two sons.
It is important for Lisa to connect and teach students of all ages. Sometimes it requires travel to reach as many children, educators, parents, librarians and schools with the positive and meaningful lessons she has learned and continues to learn.
After 25 years in marketing and branding over 150 CEO's and turning their business into meaningful brands, Caprelli, created SKIP A STEP books and theory and launched UNICORN JAZZ to be able to reach children at very young ages.
It is through using the best of SKIP A STEP stories and its journal in practice, that she was inspired to live a PURPOSE FILLED LIFE and create meaning and HAPPINESS out of her own life and be the catalyst to use her voice and turn them into words.
This best-selling author is proud to be the first generation to graduate from college and she graduated magna cum laude with a Bachelor's of Science Degree in Social Psychology. Her quest for studying human behavior and teaching is seen in her author visits, school visits, with kids, parents, educators. She believes in community outreach and volunteering and by sharing her love of literacy and reading she reaches even more kids at children's hospitals and nonprofits like ACCC.
To grab one of Lisa Caprelli's 19 books (English or Spanish) you will find them on Amazon, Audible, Barnes & Noble. Click here!
Author and Entrepreneur Lisa Caprelli is Available for Media Interviews, Speaking, Presentations or Podcasts.
Magazines, Articles, & News Reports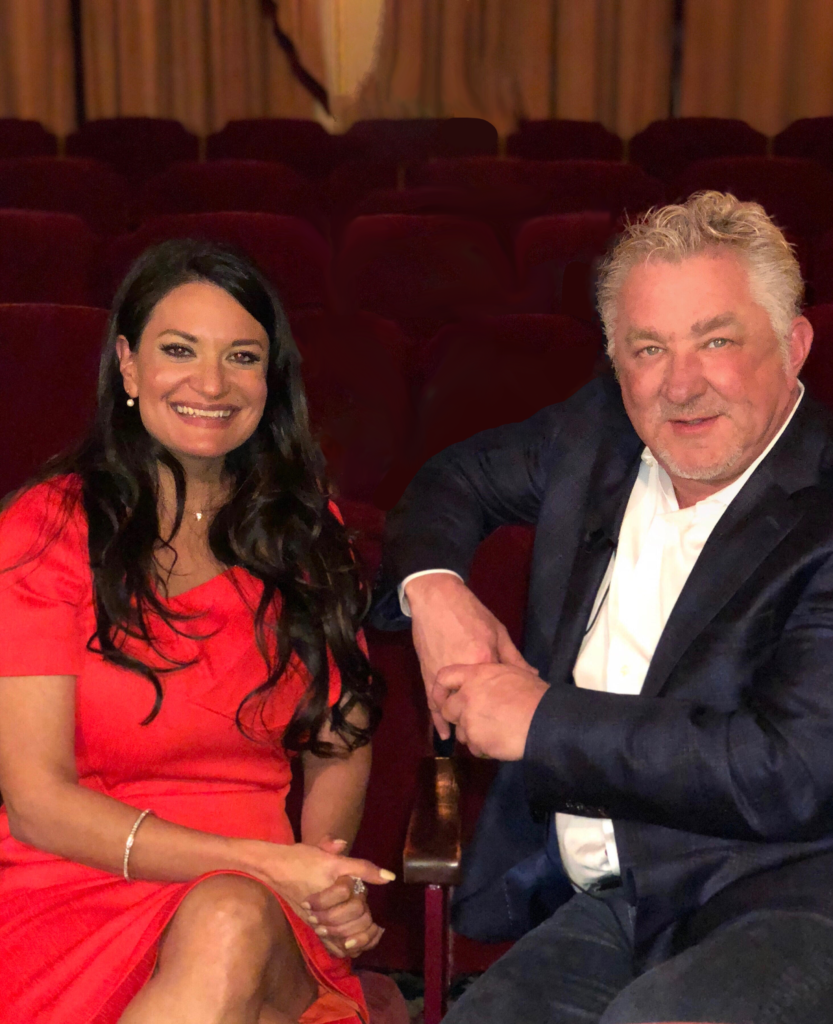 Saturday, February 19th - 11 am - 11:45 am. Lisa shares how she made her characters come to life with puppets, writing, reading, and imagination. Inspired by Sesame Street and with her kids multi-media brand of Unicorn Jazz's Show, Lisa has created a way to teach and entertain entire school audiences, from grades K-8. Visit at https://whova.com/web/csla_202110/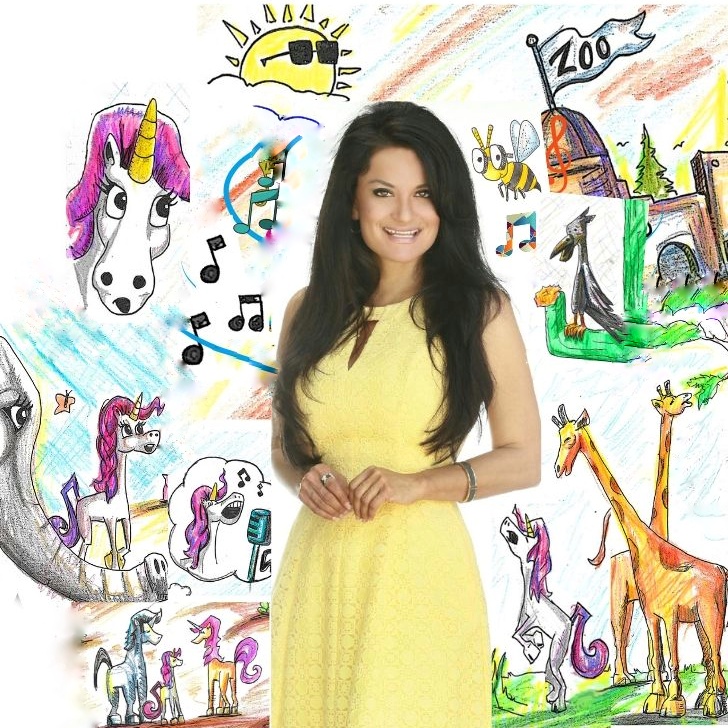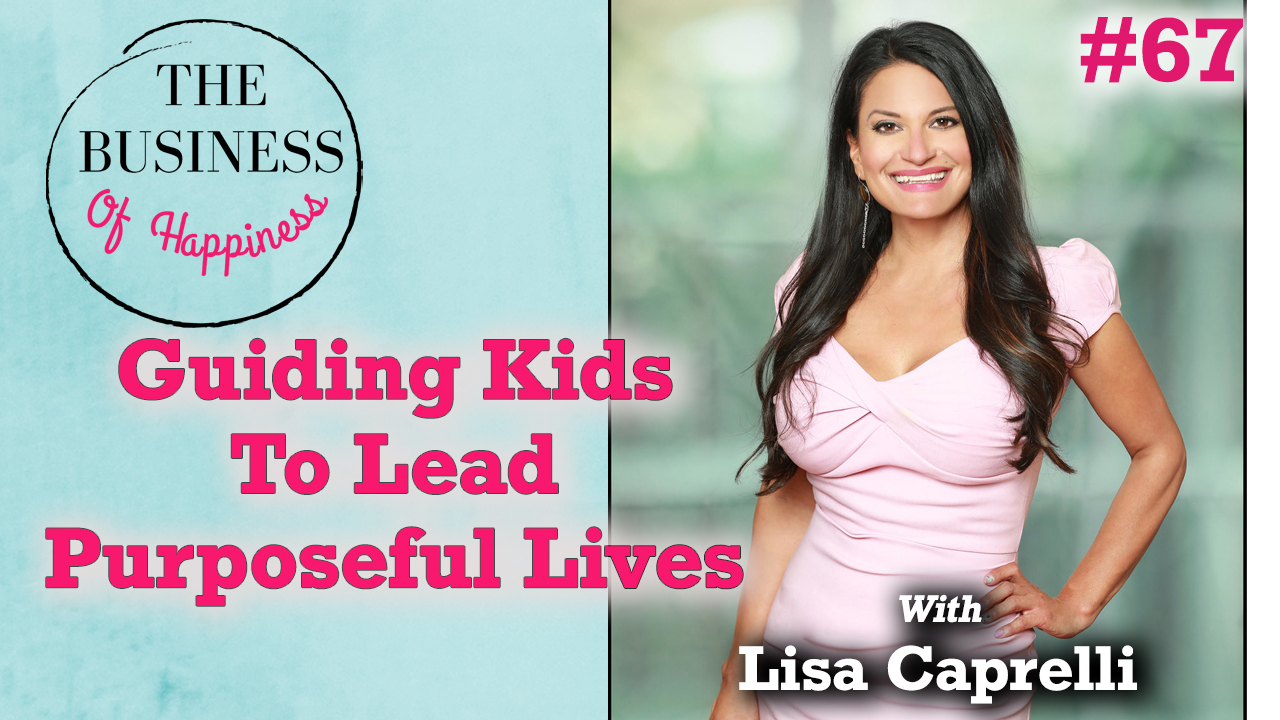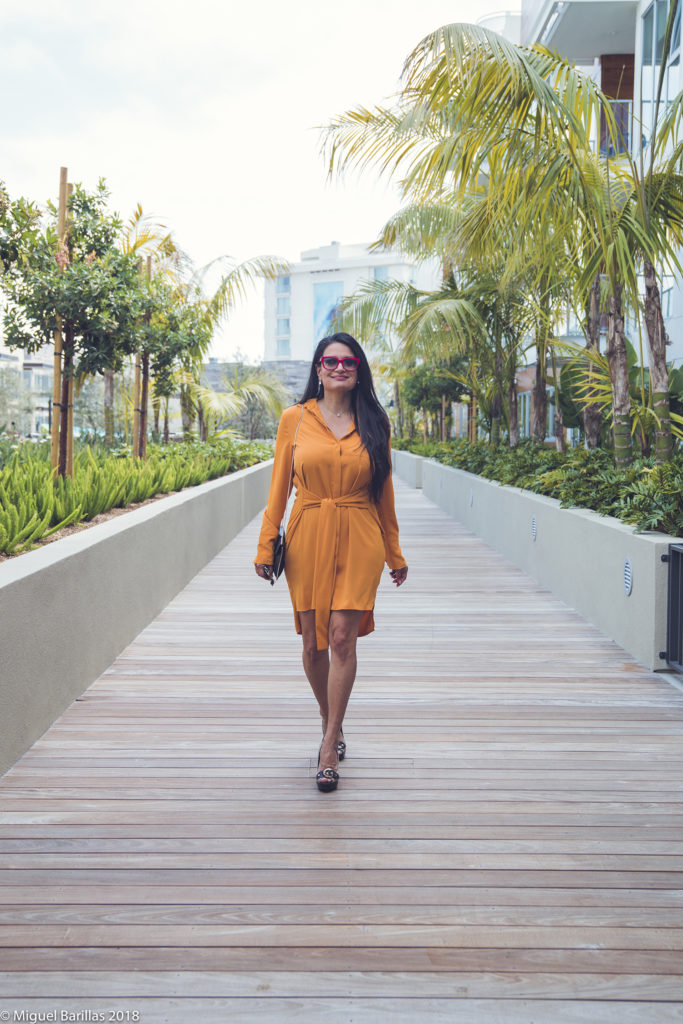 Lisa Caprelli is an author of 16 books, a songwriter, speaker, and host of the Amazon TV show called UNICORN JAZZ PRESENTS THE THING I DO.   Directed by Lisa Caprelli and Produced and created with a winning team of kid actors, singers and writers!  Click Here for Lisa's Bio & Press Kit
Lisa grew up with humble beginnings in the sun city of El Paso, Texas. She is proud of her Latin roots and culture.  She always wanted to live near the ocean and today lives in Huntington Beach, California. She has made Orange County, California her home for the past 20 years.  Lisa has experience presenting to elementary, middle and high school students and has taught at Long Beach State, California.
Having worked with over 150 CEO's and brands and with a 27+ years of writing, marketing, branding, public relations, FM/AM radio, The Business Experience Show, podcasting and writing background, Lisa Caprelli has made stories her life.  As an entrepreneur, Lisa went on a 2.5 year journey researching & interviewing 13 notable entrepreneurs on what makes for a MEANINGFUL, HAPPY and PROSPEROUS life.  Enter her book Skip a Step: Imparting Wisdom For Young Entrepreneur Minds.   It was through Skip a Step that she fulfilled her life's purpose to create the UNICORN JAZZ world in 2018.
Her books—"Skip a Step" and talks like "The 5 Hats"—draw from her experiences interviewing hundreds of people, specifically entrepreneurs, during the course of her more than 10 years in live radio broadcasting.   Caprelli has helped more than 150 brands build their business.
Caprelli also does virtual and in person author visits for elementary school age students. She currently resides in Southern California and is the proud mother of two boys. When she is not working as an entrepreneur, writing books, or interviewing the next generation of business leaders, she enjoys hiking, backpacking, camping, and running.
________________________
Meet children's author Lisa Caprelli, a Latina mom on a mission to inspire kids to learn.  Lisa was inspired by Sesame Street's combination of music, puppetry and talent to teach. 
During the pandemic, she found the silver lining for children to express themselves creatively while sharing HAPPINESS.  Utilizing technology platforms like YouTube, Facebook Live and Amazon TV, "Unicorn Jazz Presents The Thing I Do" was born. It has been described as a modern, educational and fun show for kids --with puppets, stories and with real kids -- who could send in their short videos and merge them into a TV show series.  
2020 tested many of us and it was during that time Lisa did not stop her nationwide school tour of presenting and encouraging the arts, reading, writing, music, and storytelling … Instead of feeling defeated, she took the opportunity to impact more families in the quickest, most efficient way possible --  by producing and directing an online kids' show!
To date, Unicorn Jazz, a multi-media brand has reached over 500,000 children through school tours, social media influencers, bloggers and podcast outreach!
Lisa uses her characters from the Unicorn Jazz series, offering social emotional learning in its books - turned some into puppets, Unicorn Jazz and Trezekke (pronounced tray-zee-kee) a zebracorn --  along with a puppet led game show -- "Happiness News" -- ocean animals --  original music soundtracks -- like: 
The Friendship Song

Rainbow song

Make that smile a little bit bigger 

Baby, I love you …  

and more!  
Created with numerous talented kids, actors and singers, the show has talent ~ like 13 year old, Broadway star, Emily Isabel. Rhett Drennen shares his joy of reading -- along with fun facts to make learning fun and imaginative!
To learn more, go to UnicornJazz.com and to be part of the show go to UnicornJazz.com/show
The Unicorn Jazz children's book series has helped and changed so many kids' and parents' lives in so many positive ways, and author Lisa Caprelli hopes to inspire you too! To grab a book, or to view the entire collection of stories in the UJ series so far, be sure to visit Lisa Caprelli's Amazon.com author page.