15 Children's Authors Doing Virtual Read Alouds for Elementary Schools
Storytime presentations and Read-A-Louds are an integral part of children's development. We as children's book authors do our best to instill positive morals within our stories and hope that kids relate to the values found in them. And what better way is there to make sure our own messages are fully understood than by sharing them in person through school author visits?
It hasn't been easy for schools to book children's story authors to come in and present their stories lately due to the pandemic and changes in elementary school's educational funding. However, that fact isn't stopping these authors from doing their part in making sure our bright young minds don't fall behind regarding their passion for imagination and creativity through wonderfully told children's book stories.  Many of these children's authors offer FREE printables and activities to go with their books.
Here are 15 talented and graciously generous authors OR illustrators who are doing their part in providing amazing stories for children all around the United States and the world – through virtual  storytime events.
For pricing and scheduling, you can contact each children's author doing Virtual Elementary School Storytime Presentations at their respective social media handles or websites below: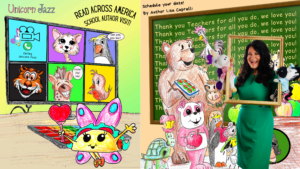 1. Lisa Caprelli
An author of 18 books, Lisa is from Huntington Beach, California and is known for her Unicorn Jazz  children's picture book series, which also includes coloring books, activity guides, Spanish translations, and free teacher's curriculum manuals, 3d Printer file, children's songs and music videos. Each one of her Unicorn Jazz stories encapsulates a core concept found in social-emotional learning during children's development.
Lisa's Unicorn Jazz series has been described by reviewers as an empowering tale that provides self-esteem and enthusiasm by identifying and celebrating the things that make us unique in the world. Her inspiration for the Unicorn Jazz series came from her own childhood experiences and a desire to create colorful, fun books for kids to learn valuable life lessons and social emotional skills.
You can follow Lisa Caprelli and her work on Instagram, Facebook, LinkedIn, or book a children's authors doing Virtual Read Alouds and grab free educator's packet on her author website.
2. Natalia Sepulveda
From Kissimmee, Florida, Natalia Sepulveda has been an author since 2020 with the release of her wonderful best-selling children's book, Kai the Missionary Sea Turtle, brought to you by Bilingual Lifestyle Publishing.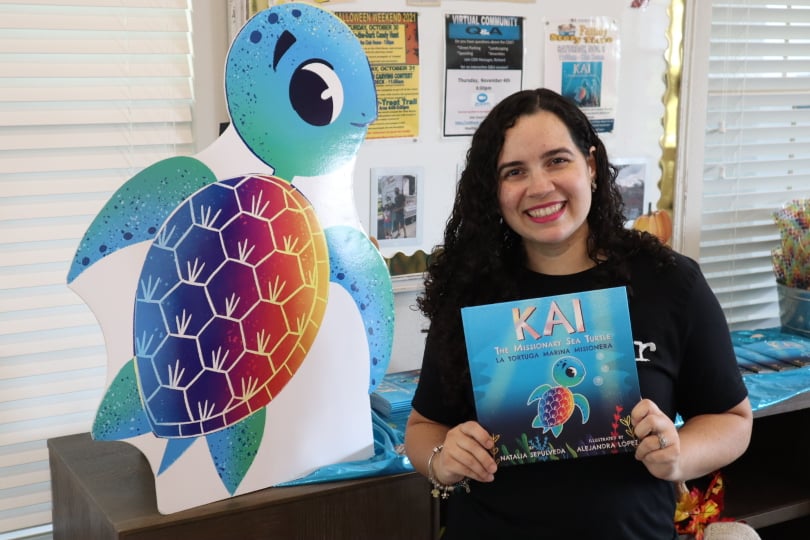 A bilingual underwater adventure in English and Spanish about Christian ministry, Kai the Missionary Sea Turtle was inspired by Natalia's actual experience doing missionary work and her desire to pass on the values of Jesus Christ to children.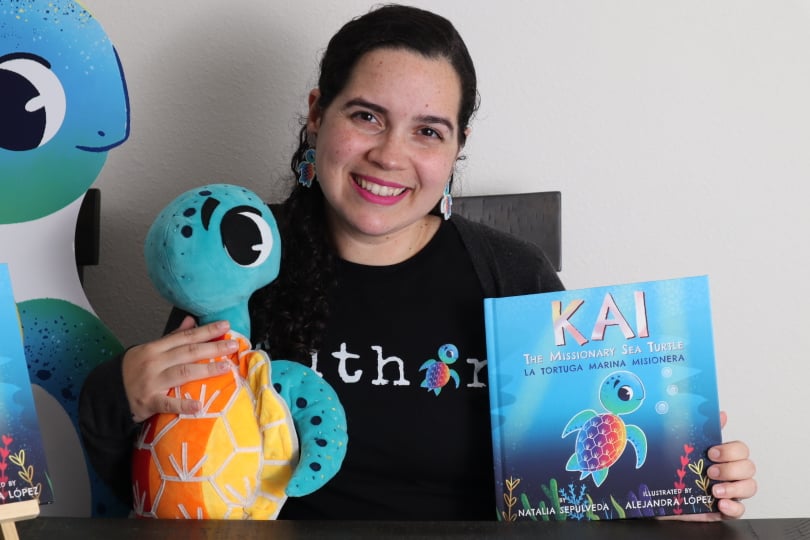 Natalia can be followed on her Instagram accounts, @bilingual_lifestyle and @kaithemissionaryseaturtle, Bilingual Lifestyle and Kai the Missionary Sea Turtle Facebook pages, and LinkedIn for children's authors doing Virtual Read Alouds.
3. Cazzy Zahursky
From Annandale, Virginia, Cazzy Zahursky is an author and illustrator of three published children's books – Escape Toy Fairy Kingdom, Barnabee Believes in Himself, Cardboard Rosie, and more on the way. Cazzy loves to write books that ignite the imagination of our little ones through gentle encouragement and entertaining adventures. Her stories are known to elicit all kinds of emotion filled with timeless lessons and vivid magical realism.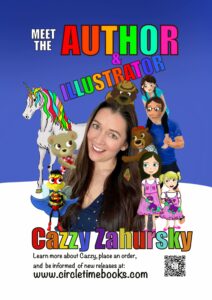 Published by Circle Time Books, Cazzy's witty children stories were written through the inspiration that she receives from her own daughters and all the wonderful children that she meets and gets to know throughout her life.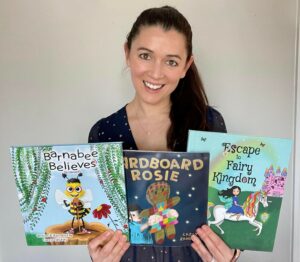 You can follow Cazzy Zahursky on her Circle Time Books Facebook page and on Instagram for children's authors doing Virtual Read Alouds.
4. Jessica D. Adams
A children's book author of seven years from Coal Township, Pennsylvania, Jessica Adams loves to present her books in a fun way to inspire kids to help others, take care of themselves, and keep their environment clean. The morals found in her stories are designed to make kids think carefully about their future and habits in an adventurous way.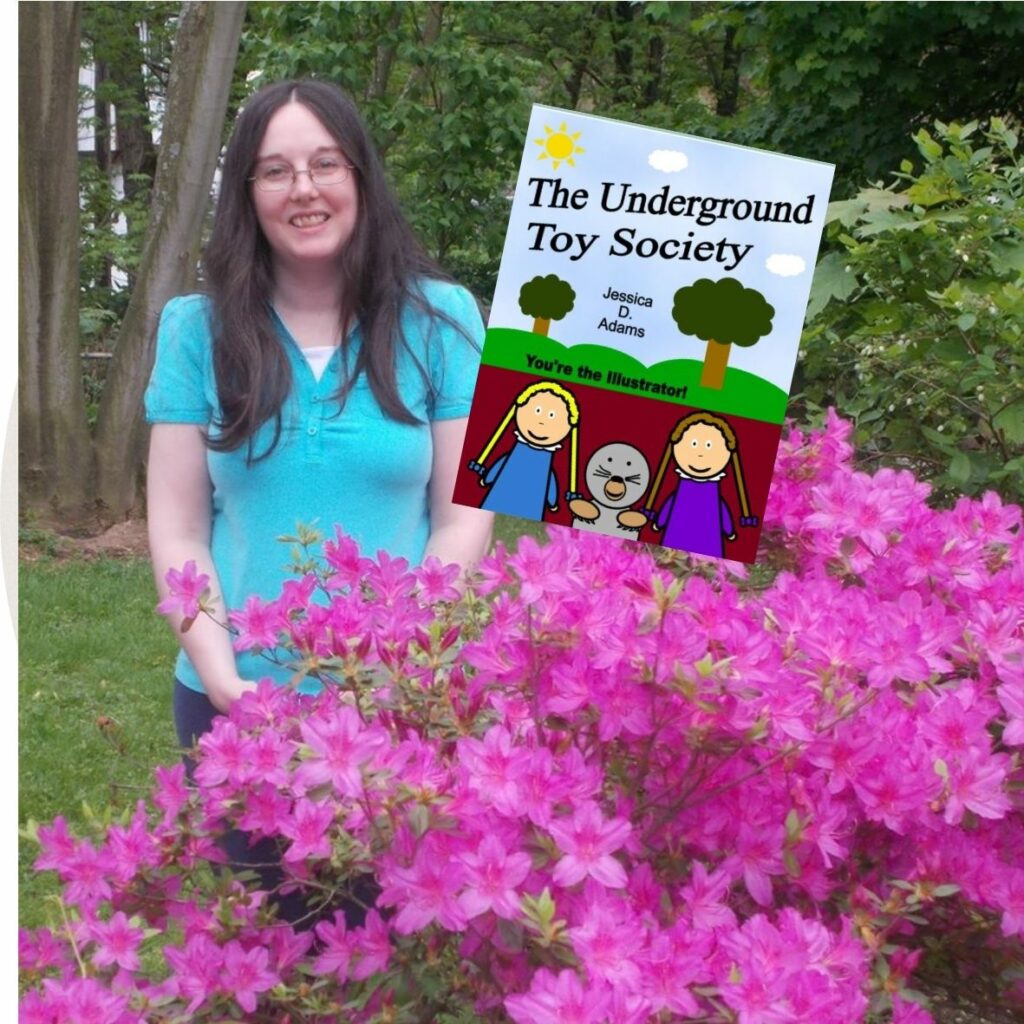 Jessica hopes to inspire kids to make their own stories through her own. Her two daughters actually have books published themselves and also drew several illustrations in Jessica's books too! She made the idea of creating the positive morals found in her books after seeing how messy her daughters were growing up. As a result, her books caused her daughters to write books themselves (and enhance their cleanliness too!).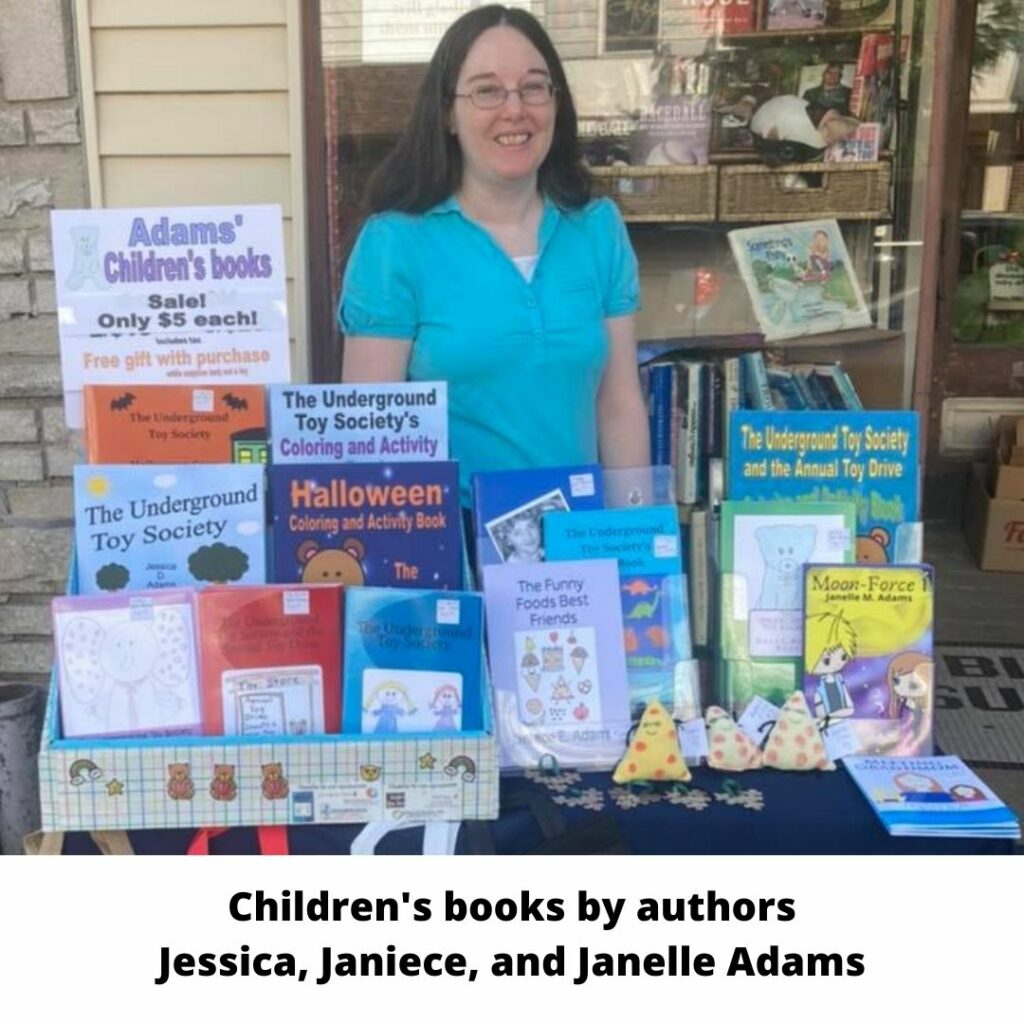 You can visit and follow Jessica Adams on her author site, The Underground Toy Society, Facebook, Instagram, Twitter, Pinterest, Goodreads, and YouTube channels – Jessica D. Adams, Author and The Underground Toy Society for children's authors doing Virtual Read Alouds.
5. Tasche Laine & Peter Valdez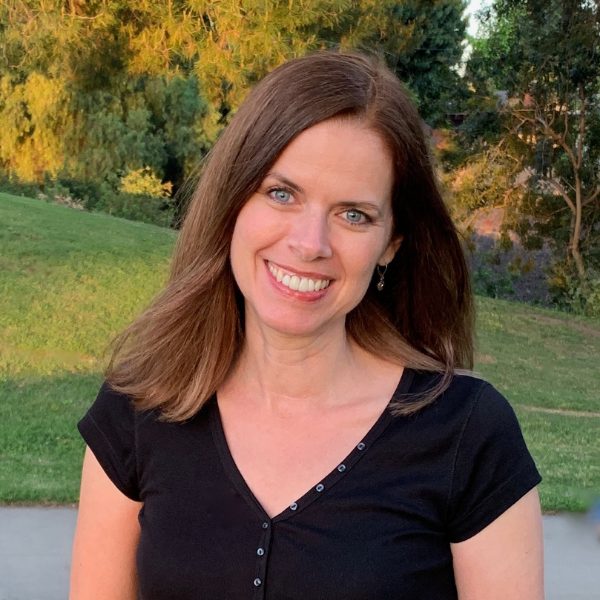 An author from Vancouver, Washington, who published her first book in March 2021, Tasche Lain co-wrote all her books with her husband, Peter Valdez. Her Lil Peter series, brought to you by publisher Sky Blue Press, is focused on keeping kids entertained while learning valuable life lessons regarding childhood social development.
All four books in the series, which can be seen at LilPeterBooks.com, were inspired by Peter's actual childhood events and the lessons he took from them. Each Lil Peter story focuses on a particular core value that is carefully weaved from page to page as children follow along with Lil Peter and his adventures.
You can follow Tasche Lain on Facebook, Instagram, and LinkedIn.
6. Elsa Prado
Elsa Prado from Chicago, Illinois, is the author of Max and Cocoa's Escape which was released last year by Archway Publishing. Aside from being a children's book author Elsa also hosts her own radio program called Alas de Amor-Wings of Love.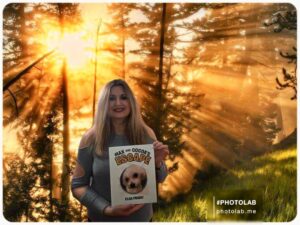 A tale of two dogs who are adopted and ultimately make a dangerous decision to escape their new home, Max and Cocoa's Escape is a fantastic story that is loved by kids with pets and animal lovers in general. A fun, loving, and captivating book for children to read, Elsa wrote the story from events that inspired her through personal experience with her own pets.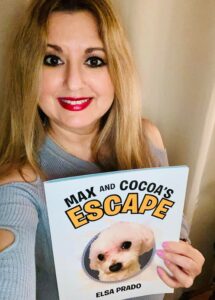 You can follow Elsa's work on Facebook, Instagram, LinkedIn, and Amazon.
7. Mike Crowder
An author and illustrator of two years from Ponte Vedra Beach, Florida, Mike Crowder's children's books are presented in a talk show-esque manner with cleverly entertaining facts spread throughout. His book, Wild About the Alphabet!, is a perfect example of this as he uses animals to teach kids about the letters that make up our language.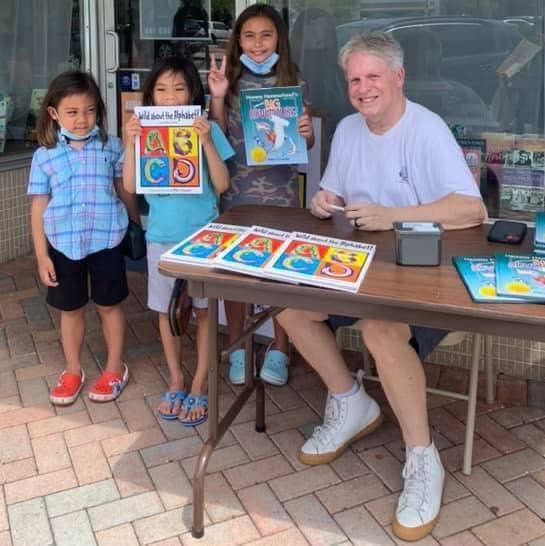 The inspiration for Wild About the Alphabet! came to Mike from a totally separate project he did a while back. His wife loved it and convinced him to write a book about the alphabet in a fun and original way for kids to learn and remember. His story has been described by reviewers as "amazingly informative and scholastically entertaining at the same time".
You can follow Mike Crowder's work on his website, GraySheepGraphics.com.
8. Tia Perkin
Tia Perkin is an author/illustrator of seven years from Gilbert, Arizona, who loves to create "silly little rhyming books". Her children's stories are inspired and based on her twin boys as they progressed through the development stages of their infancy and toddler years.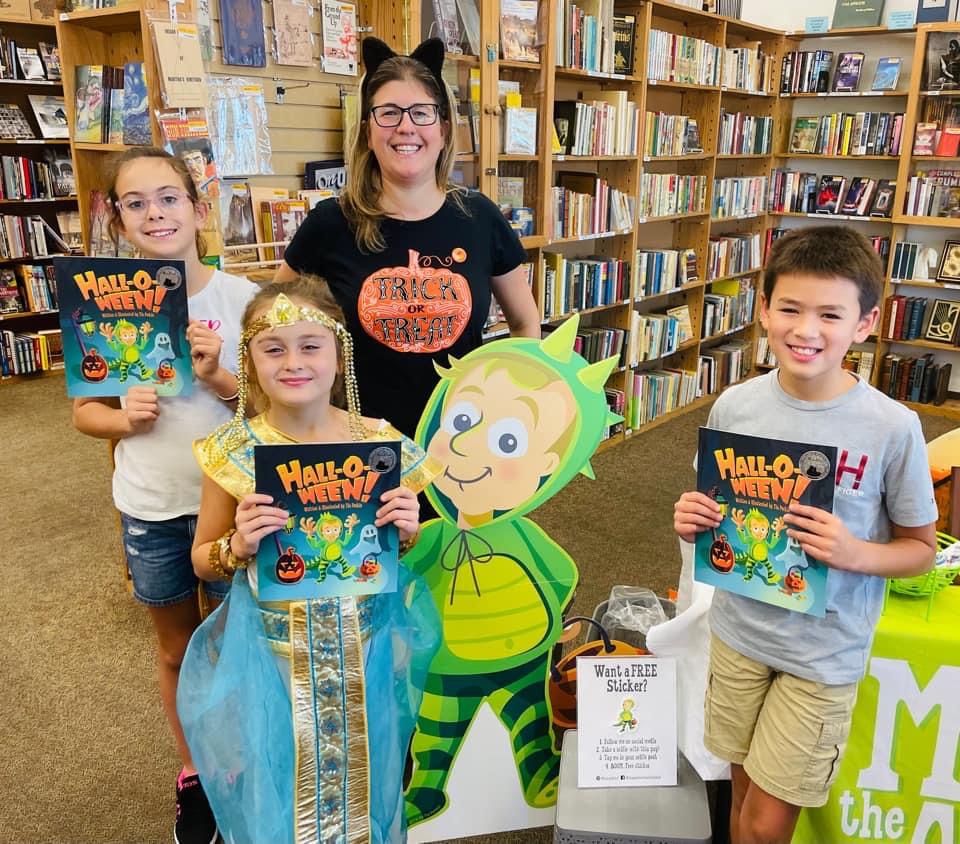 Tia is known for incorporating onomatopoeia and engaging sounds on each page. Her writing style keeps our young readers attentive as they go through the journeys included in her bright, fun books.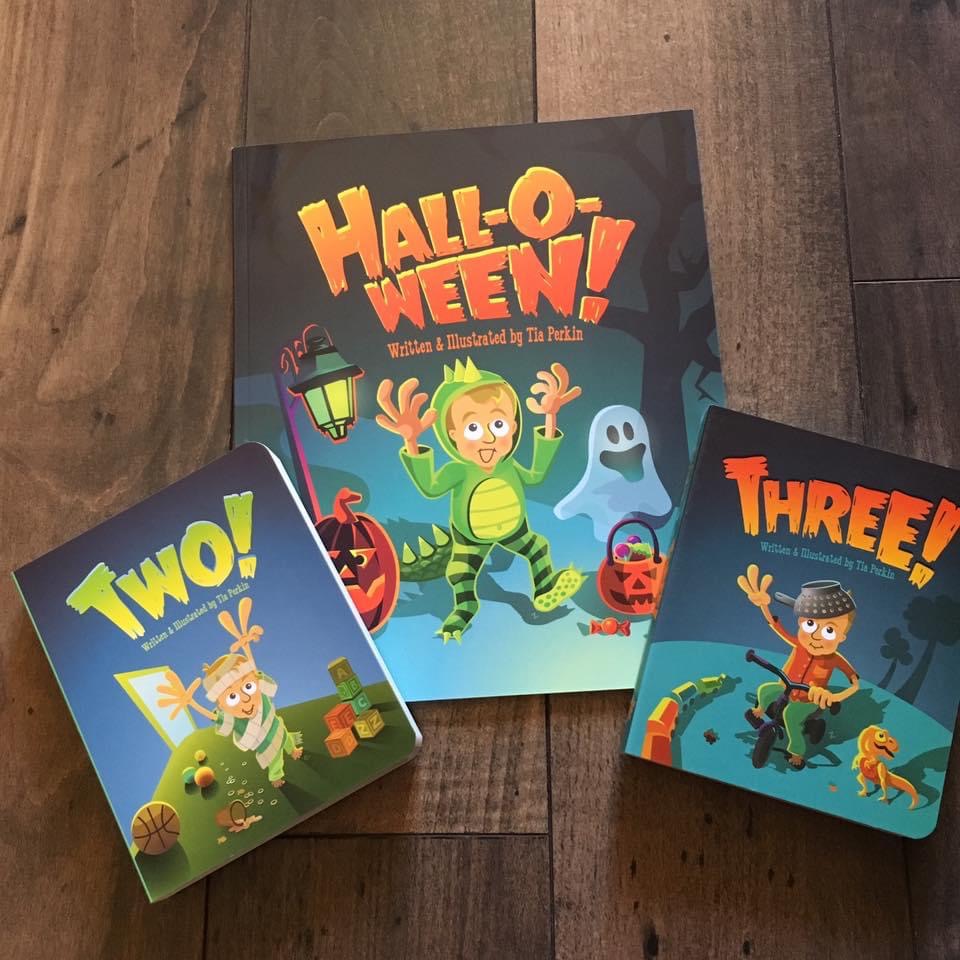 You can follow Tia Perkin and her upcoming titles via Instagram and Facebook.
9. Donna Cowan
From Citrus Heights, California, Donna Cowan has been a published author since 2018. Her Superhero School children's book series, brought to you by publishers DC Storyology and Author Academy Elite, focuses on redeeming qualities such as courage, friendship, kindness, meeting challenges head-on, and finding the superhero inside us all.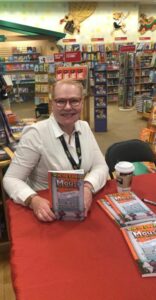 A clever and endearing tale that touches on what it means to be a true hero in our daily lives, Donna's Superhero School series packs an adventure full of humor and self-improvement techniques that were inspired by watching her grandkids grow up.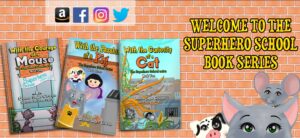 Donna Cowan and her work can be viewed through her website, DonnaSagerCowan.com, and by visiting her Linktr.ee.
10. Emma Price
An author since 2010 from Gardena, California, Emma Price has written three children's books – Portia's Incredible Journey, Another Girl Calls My Dad Daddy, The Perfect Gift: Something Special – two teacher's guides, and a coloring/activity book. Published by ELP Books, Emma's eye-opening stories are known for teaching children about empathy by putting them in someone else's shoes in a way they wouldn't expect.
Emma receives the inspiration for her heartwarming tales from the kids all around her throughout her life. For example, Portia's Incredible Journey was written after she witnessed a young girl upset at an event because she couldn't eat any of the food offered. When Emma asked her guardian why they said it was because she had type 1 diabetes and her blood sugar was too high at that time. Years later, Emma decided to make a children's story about diabetes and other books that address the more overlooked conditions that some kids are faced to grow up with on a daily basis.
To find out more about Emma Price and her work you can visit her websites, ELPBooks.net and ELPBooks.blogspot.com, and social media pages on Facebook, Instagram, and LinkedIn.
11. Joanna Chan & Sophia Li
Illustrator Joanna Chan and kid author Sophia Li are a mother-daughter children's book writing duo from Redwood City, California. Sophia wrote her first book a couple of years ago when she was only eight and published her latest work, Avilar Mage Academy, last year when she was just ten years old!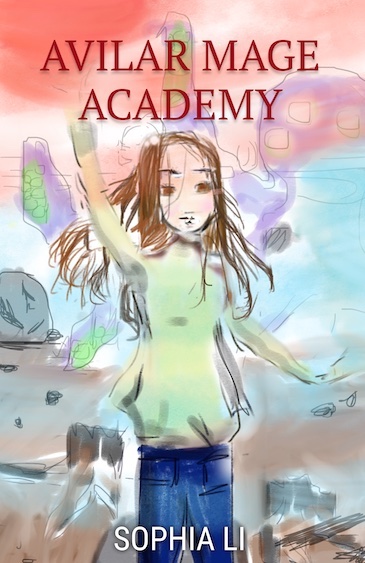 A creatively colorful story filled with magical wonders, Avilar Mage Academy immerses the reader with a layer of realism that keeps the audience captivated with the emotions of its character and its steadily-paced plot. Sophia worked tirelessly over three months to write the story and her book has been reviewed as being "a remarkable achievement for a young author of her age".
Avilar Mage Academy by author Sophia Li and illustrator Joanna Chan is available on Amazon.
12. Gin Noon Spaulding
Gin Noon Spaulding is an author of three and a half years from Louisville, Kentucky. Her fantastically thought-out children's book series, The Adventures of Li-Li, was inspired by her own daughter's sensory issues and speech delay and a personal calling from the Lord to write stories that can relate to children and parents facing the same challenges.
Written in the first-person point of view, all four books in the series so far (A Miracle at Bates Memorial, Picture Perfect-Not, Jump-O-Ween, and No Kiss-No Hug) have been designed to capture the world through her daughter's narrative, voice, and experiences. By bringing the less talked about developmental issues that some children have to go through to light, Gin Noon's stories are an eye-opener to parents and children alike who come to build empathy for others and awareness of themselves through her writing.
You can follow Gin Noon Spaulding and her work at her website, GinNoonSpaulding.com, Facebook, Instagram, Twitter, LinkedIn, and her story-time YouTube channel, Gust Gin – Living My 360 Degree Life.
13. Cindi Handley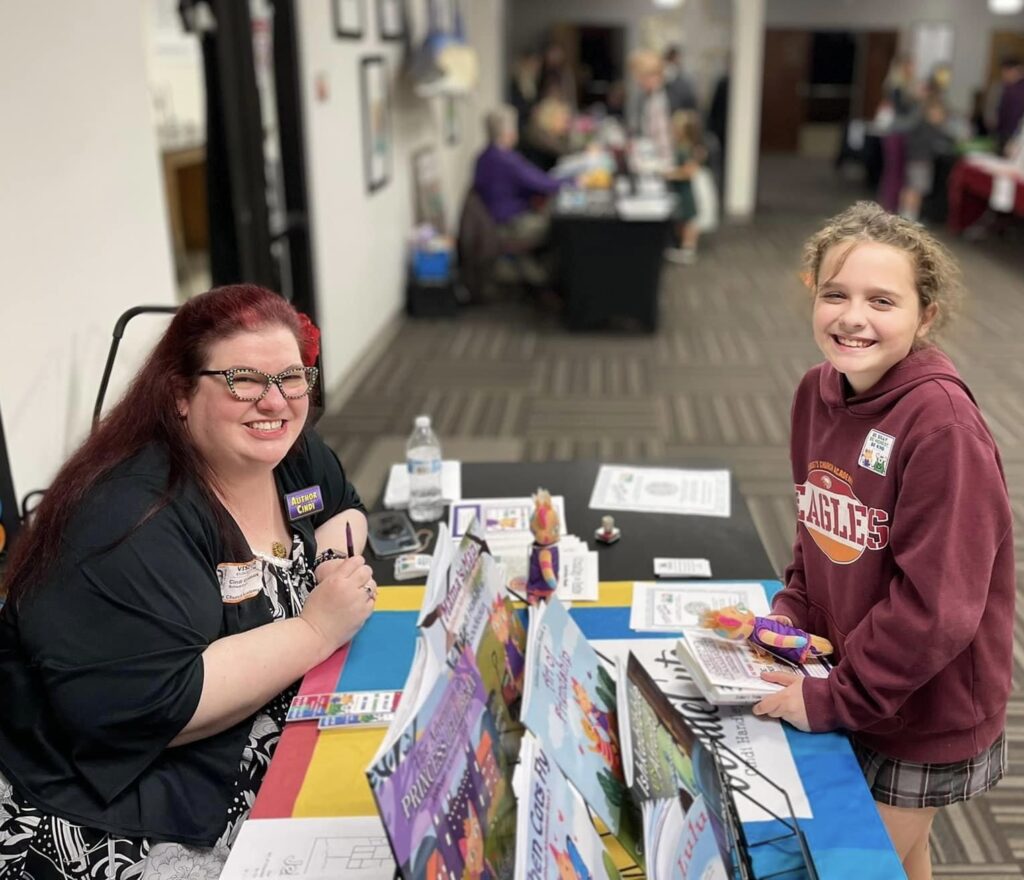 From Jacksonville, Florida, Cindi Handley is the author of Ishkabibble Unafraid – a children's story about a monster afraid of sounds in his closet who comes to meet a human that is afraid of monsters himself! Brought to you by Crimson Cloak Publishing, Ishakabibble is a fun rhyming book that addresses the topics of overcoming our fears and making new friends through heartwarming situations and big kind hearts.
The concept behind Ishkabibble is that kids are often afraid of monsters, but what if they a met monster who was afraid too? A fun story with a beautiful message about friendship, Ishkabibble was inspired by Cindi's experience working as a professional clown and seeing the reaction of children to the monster puppet that she used.
You can follow Cindi Handley's work on her website, WriteCute.com, Facebook, Instagram, and LinkedIn.
14. Curtis Andrews
A recently published independent author from Arlington, Virginia, Curtis Andrews is a story writer who is passionate about classroom management for educators and students. He is a firm believer that a well-established classroom and effective learning environment can only exist when teachers and students work together to make it happen.
Curtis's stories were inspired with the intent to boost classroom management skills among teachers and children in early education centers and are relatable to educators of all levels. His Captain Curriculum Saves Circle Time! children's picture book is a perfect example of his ideals as the plot revolves around two superheroes who help a preschool teacher to her turn her classroom around from a chaotic one to an environment where learning can be achieved.
You can follow Curtis Andrews on his Facebook and LinkedIn for updates on his latest releases.
15. Rob "Dan" Daniel
An Australian-born author and children's entertainer of over 20 years, Rob Daniel, who goes by the name Dan, will be joining us for free author visits across the U.S. from all the way in Alcossebre, Spain. The core values of his stories and performances are to help build confidence, self-esteem, self-belief, and resilience in our young ones through powerful and creative writing, and with some tricks and tips along the way.
Published by Write Away, Dan's children's books are known to demonstrate to kids what it takes to grow using action and laughter. His relaxed yet highly entertaining stories and authentic performances have wowed and mesmerized young audiences in schools all around the globe!
You can follow and find out more about Rob "Dan" Daniel and his work via Facebook.
A special thank you to all the authors listed above for sharing the joy of reading and storytelling with our young ones!
If you'd like to get added to this children's author list, contact Lisa Caprelli today!