21 Quotes to Spark Creativity and Innovation in Your Business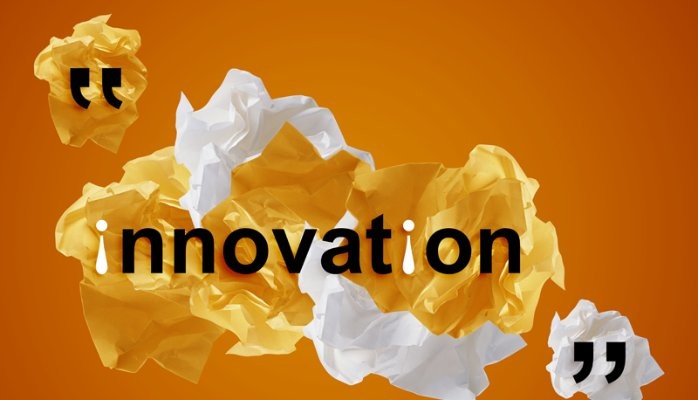 Nothing works better changing a mindset than a great quote. When you're starting a new project here are some fuel motivators to spark creativity, start a culture for innovation or to prioritize innovation in your business.
The reasonable man adapts himself to the world; the unreasonable one persists in trying to adapt the world to himself. Therefore all progress depends on the unreasonable man. – George Bernard Shaw
If you always do what you always did, you will always get what you always got. – Albert Einstein
Minds are like parachutes; they work best when open. – T. Dewar
Stay hungry. Stay foolish. – Steve Jobs
Innovation is anything, but business as usual. – Anonymous
Most of the important things in the world have been accomplished by people who have kept on trying when there seemed to be no hope at all. -Dale Carnegie
Managers say yes to innovation when doing nothing is a bigger risk. – Gijs van Wulfen
It is not how many ideas you have. It's how many you make happen. – Advertisement of Accenture
Innovation is the ability to convert ideas into invoices. – L. Duncan
The creation of something new is not accomplished by the intellect, but by the play instinct arising from inner necessity. The creative mind plays with the object it loves. – Carl Jung
To accomplish great things we must dream as well as act. – Anatole France
You can expect no influence if you are not susceptible to influence. – Carl Jung
You must do the thing you think you cannot do. – Eleanor Roosevelt
The best thinking has been done in solitude. The worst has been done in turmoil. – Thomas Edison
Imagination is more important than knowledge. – Albert Einstein
Vision is the art of seeing things invisible. – Jonathan Swift
The best way to predict the future is to create it. – Alan Kay
Microsoft is always two years away from failure. – Bill Gates
You can't just ask customers what they want and then try to give that to them. By the time you get it built, they'll want something new. – Steve Jobs
You can have brilliant ideas, but if you can't get them across, your ideas won't get you anywhere. – Lee Iaccocca
I can't understand why people are frightened of new ideas. I'm frightened of the old ones. – John Cage
Who does your business idea or project relate to?
Lisa Caprelli is a business growth expert, speaker and best selling author of Color Your Message: The Art of Digital Marketing and Social Media.