Entrepreneurship and The Lemonade Stand Girl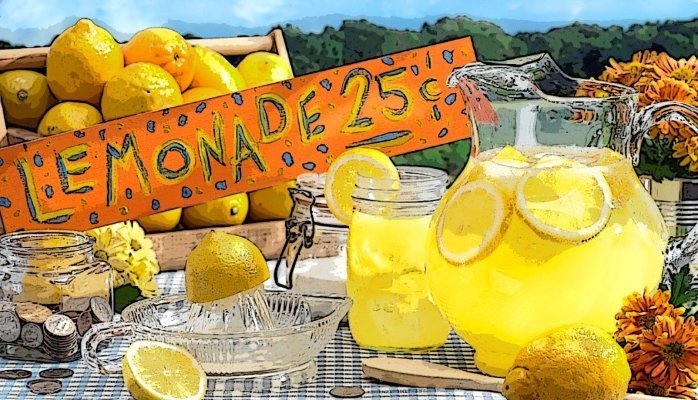 A while back I was jogging in my neighborhood when I saw a girl with a lemonade stand. I can't help it – I immediately looked at the marketing aspect of her stand.
I grabbed her business card and it read: babysitter & dog walker. What stood out, besides her ambition, was that her card was printed on a piece of paper – a homemade card. I said to the young future entrepreneur:
"People will tell you to get real business cards made, but ignore them. These paper cards are perfect for you and how your customer sees you. People will want to help and hire you more.
As we left, my running partner said "I saw the lemonade, but you saw something completely different. I had not even noticed the business cards, but you were right, they were perfect for HER business and drew the right kind of attention."
What I have come to learn in all these years of writing messages for people and brands is that everything starts with writing — with the words, the way you present your brand. Creativity is a large part getting your message right, also. All the other tools and marketing strategy is developed around your messages.
I often encourage people to choose the right ones for their own brand. There is always a way to stand out. Bounce ideas off those you trust.
Be open to critique and change.
Recognizing myself in her when I was young, I went on to hire her for babysitting.