Media Outreach Information
Lisa Caprelli is available for media interviews, speaking, presentations or podcasts.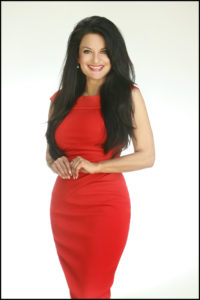 Lisa Caprelli is an author, business consultant, and host of the Happy Lifestyle Online video series.  In 2015, she published the best seller "Color Your Message," which explores the changing landscape of marketing in the 21st century and beyond. Her upcoming books—"Skip a Step" and "The 5 Hats"—draw from her experiences interviewing hundreds of people, specifically entrepreneurs, during the course of her more than 10 years in live radio broadcasting.  She wrote a children's book, "Unicorn Jazz" in 3 days, which will be on Amazon, December 2018.  Caprelli has helped more than 150 brands build their business and currently consults with Amazon sellers seeking to list and promote their new products in the golden age of digital marketing. Caprelli also teaches Write Your Book Workshops to help others get their book published. She currently resides in Southern California and is the proud mother of two boys. When she is not building businesses, writing books, or interviewing the next generation of business leaders, she enjoys hiking, backpacking, camping, and running.